Error Proofing and Control
Error proofing with process control reduces build errors and ensures correct product routing.
Easy User Configuration
Plantwatch®'s simple configuration uses drop down menus and a simple graphics editor to allow you to quickly create and deploy your application.
Real Time Monitoring
Serialized or Lot based operations can be monitored, controlled, and logged to provide you with valuable real time and historical information.
Database Browser
Allows logging and browsing of any ODBC database. Delivered with a highly optimized SQL database.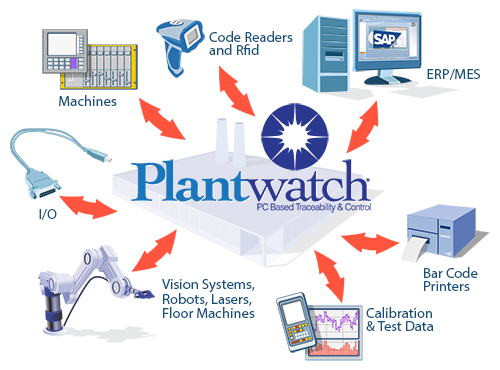 Plantwatch traceability software for manufacturing applications provide product traceability and data collection across a wide range of industries. Fill in the blank radio button configuration allows non programmers to build their custom solution. Powerful debug tools allow non technical developers to build and extend their unique application.  Serialized or Lot based operations can be monitored, controlled, and logged with one day of training. Error proofing with process control reduces build errors. Bi-directional connectivity to plant devices/systems allows process data to be married to a final product's historical genealogy.
See documentation on the documentation page.
Traceability
Plantwatch® stores data within SQL Servers. Each parts attributes, along with process parameters and consumed materials, are stored in SQL. This allows analytical reports to be created for forward and reverse genealogy and process parameters.
Graphics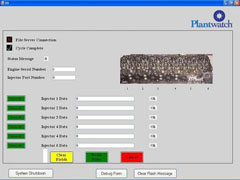 Plantwatch® has a user friendly graphics system where the user can create their desired screens with inputs, outputs, buttons, images and more.
Control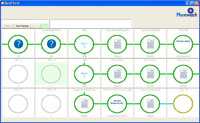 Plantwatch® allows you to make logical application decisions with its powerful Logic Chart engine. The logic combined with powerful operations such as (WriteToOpc) allows complex logic to easily be created.
Connectivity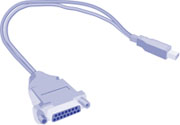 Plantwatch® can communicate with a multitude of systems including:
RS232
Ethernet
OPC
Structured Text File
Discrete I/O
Database Browser
The Database Browser logic chart action allows you to interact with a SQL database. You can insert, delete, update or select records from any table within the local or remote database. These tools can be configured with where clauses and stored procedures to limit the records affected. Multiple records can be affected at one time with the Array feature.
File Manager
The File Manager logic chart action allows you to interact with the files located on the local computer. You can copy, rename or delete files. You can create or remove directories. You can also check for the existence of a specific file or directory.
Remote Executable
The Trigger Exe logic chart action allows you to invoke a program outside of the scope of Plantwatch. The program can be a compiled executable, batch file or Visual Basic script. You control how the program is presented, hidden, visible or maximized. You can also send an argument to control how the program runs. The Trigger Exe actions allows you to create application specific functions and invoke those functions as part of Plantwatch
Network Client
Network Client is Plantwatch's multiple user system. Users can work on their own copy of the user screens and navigate and monitor/control just as if they were at the main cpu.